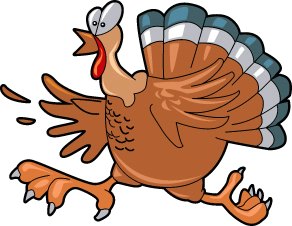 It is hard to believe that Thanksgiving is here already!  This year is flying by.  Each of the students wrote a post about what they are thankful for and  I encourage you to read those posts on each of their blogs.
  I give thanks each day for my blessings, but since my students shared,  I thought I'd also share some of the things that I am thankful for.
*I am thankful for my husband and best friend, Chris.  He is a super father and an all-around good guy.
*I am thankful for my daughters, Hannah and Molly.  They are awesome girls- beautiful inside and out and I am very thankful that I was chosen to be their mother.
*I am thankful for my family  and friends-people I know that I can trust and count on.
*I am thankful that I have never experienced true hunger or suffering.
*I am thankful that I can get up every day to go to a job that I love-many people don't.
*I am thankful that I am now teaching at McDowell- moving to McDowell was definitely one of those "blessings in disguise".
*And last, but NOT least, I am thankful for each of my students who make me laugh every day and make my day interesting. 
Happy Thanksgiving and enjoy your time spent with family and friends!
Image Provided by Classroom Clipart